The countries of the European Free Trade Association (EFTA) and Turkey have modernised their Free Trade Agreement (FTA). This was announced by Switzerland, which is a member of EFTA together with Norway, Iceland and Liechtenstein. The modernised free trade agreement allows EFTA countries to further deepen their economic and trade relations with Turkey. Market access and legal certainty for export companies will be significantly improved. For example, the new version introduces new provisions to facilitate mutual recognition of intellectual property protection, exchanges in the services sector, trade and sustainable development.
Comprehensive agreement
The modernised Free Trade Agreement between the EFTA States and Turkey covers a comprehensive scope. For example, Turkey has granted Switzerland new trade concessions for Swiss imports of cheese, meat preparations, fruit juices, coffee, tobacco, chocolate, biscuits, muesli and certain baby foods.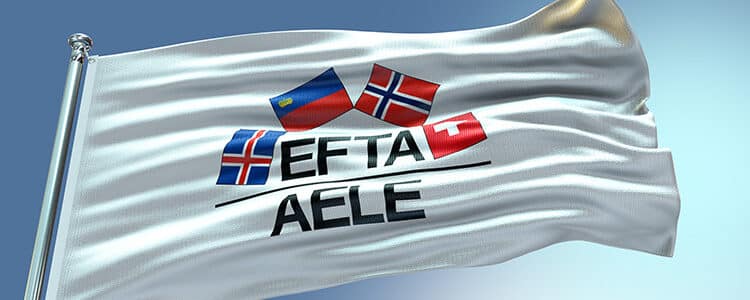 The provisions in the chapter on trade and sustainable development establish a common frame of reference, and the contracting parties undertake to comply with it in their preferential economic relations in such a way that the economic objectives pursued by the free trade agreements are consistent with their objectives in the area of environmental protection and labour rights. Institutional mechanisms are provided for to verify the correct implementation of these provisions.
The modernised free trade agreement with Turkey was signed on 25 June 2018 and entered into force on 1 October 2021.
The European Free Trade Association (EFTA, or in French: Association européenne de libre-échange, AELE) was founded in 1960 by originally seven countries. Today's members are Switzerland, Norway, Liechtenstein and Iceland.