Gerlach thus complies with ISO 14001 and 50001, two standards recognised by the International Standards Organisation and awarded to companies that have made a special commitment to sustainability.
ISO 14001 is the globally accepted and applied standard for environmental management. It sets requirements for an environmental management system that enables companies to improve their environmental performance, meet legal and other obligations and achieve environmental goals.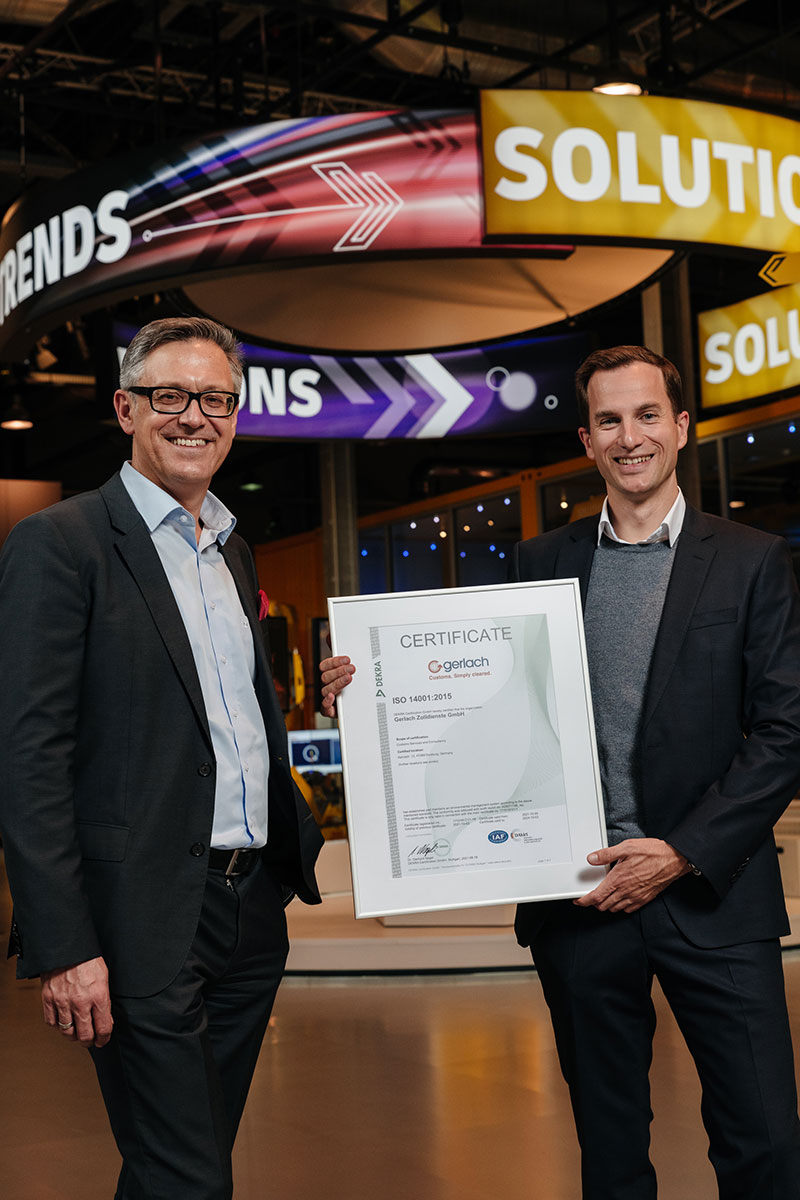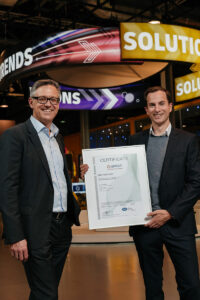 The goal of an energy management system according to ISO 50001 is the continuous improvement of energy-related performance.
Quality and customer satisfaction as well as efficiency and responsiveness are among the decisive factors for a company's competitive success. By introducing a reliable quality management system, Gerlach can better optimise the necessary processes and procedures and make the demands on the organisation and management more efficient. This is precisely why Gerlach was certified with ISO 9001. The certification shows that Gerlach has developed management systems to subject its services to a continuous improvement process. And above all, it is a good confirmation for customers that they have joined exactly the right customs service provider.
The ISO 45001 standard, for which Gerlach has also been certified, deals with the topic of occupational health and safety. It confirms that Gerlach lives up to its social responsibility and does everything in its power to demonstrably reduce the risk of injuries, accidents and work-related illnesses among its employees.
"I am particularly proud of the ISO certificate in the area of quality management, because it confirms something from a neutral side that has top priority for us. Namely, to offer our customers the best possible, fastest service they can expect from a customs service provider through expertise and efficiency," says Thomas Weins, Managing Director Gerlach Germany.
Freshly awarded four ISO certificates, Gerlach will continue to be the all-in-one solution for its customers when it comes to importing and exporting their goods – no matter how complex the requirements.
Gerlach is the leading neutral provider of customs services in Europe. With our network of 170 offices in 27 European countries and more than 1000 customs experts, we cover the entire spectrum of customs services: From import, export and transit customs clearance to complex customs solutions, supply chain assessment and customs consultancy.